Dessert Delights: Sampling Sweet Treats in Travel Destinations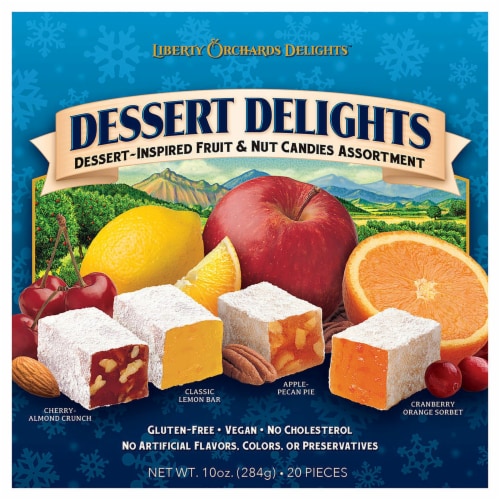 Indulging in delectable desserts is a guilty pleasure that transcends borders and cultures. Whether you have a sweet tooth or simply enjoy exploring new culinary experiences, desserts can provide a delightful adventure in themselves. From creamy gelato in Italy to delicate pastries in France, the world is filled with tantalizing treats waiting to be savored. Join us as we embark on a sugar-coated journey to explore the most mouthwatering desserts around the globe.
Sweet Escapes: Exploring Dessert Delights
There's nothing quite like treating yourself to a slice of paradise when on vacation. Sweet escapes not only refer to the destinations we visit but also the indulgent desserts we sample along the way. Imagine lounging on a tropical beach, the warm sun kissing your skin, while you relish a heavenly slice of coconut cream pie. Or perhaps you find yourself in a charming café in Barcelona, sipping a rich cup of hot chocolate alongside a plate of freshly baked churros. These sweet escapes offer a blissful respite from the everyday and allow us to fully immerse ourselves in the joy of travel.
Tantalizing Travels: Indulging in Sweet Temptations
When exploring new destinations, it's impossible to resist the lure of local sweet temptations. Each country boasts its own unique desserts that reflect its culture and traditions. In Thailand, for instance, the vibrant streets are filled with the irresistible aroma of mango sticky rice, a sweet and sticky delicacy that perfectly balances the tartness of fresh mango with the creaminess of coconut. Meanwhile, in Mexico, the tantalizing scent of cinnamon wafts through the air as you encounter the traditional delight of Tres Leches cake, a moist sponge cake soaked in three types of milk. Tantalizing travels offer the opportunity to indulge in these sweet temptations, leaving our taste buds begging for more.
A Sugar-Coated Adventure: Savoring Desserts Abroad
Embarking on a sugar-coated adventure means stepping out of our comfort zones and embracing new flavors and textures. In Japan, for example, the art of making mochi becomes a mesmerizing experience as you watch skilled hands transform a simple rice cake into a chewy, delicately sweet treat filled with red bean paste. In Greece, baklava takes center stage, with its layers of flaky phyllo dough, honey, and nuts creating a harmonious blend of crispy and syrupy goodness. Exploring desserts abroad is like diving into a kaleidoscope of flavors, textures, and culinary traditions that leave us with unforgettable memories.
Heavenly Sweets: Unveiling Sweet Treats Around the World
As we journey across the globe, we uncover an array of heavenly sweets that are sure to leave a lasting impression. In Italy, gelato reigns supreme, with its velvety texture and intense flavors. From classics like pistachio and chocolate to innovative combinations like olive oil and rosemary, gelato is a sensory delight that transports us to cloud nine. Meanwhile, in France, the delicate layers of a perfectly crafted mille-feuille reveal a symphony of flavors, as the flaky pastry meets the smooth custard and caramelized sugar. Each country has its own version of heavenly sweets, and uncovering them feels like stumbling upon a treasure trove of pure indulgence.
Just melt some butter marshmallows and Nutella on the stovetop fold in some puffed rice cereal and let it cool The final step should you feel like taking it a dusting of powdered sugar Caramel Peanut Fantasy Packed with peanuts and gooey with caramel this doahead treat is one sweet dream of a dessert to serve company With an easy cookie crust and scrumptious candy bar layers it goes together quicklyand will disappear just as fast Taste of Home Test Kitchen Milwaukee Wisconsin Go to RecipeRecipe Key Lime Icebox Cake Layers of tangysweet Key lime custard and graham crackers stack up to make one quick and easy layer cake with just enough pucker to take the heat off summer Add the lime juice once you39ve fully cooked the custard to let the cornstarch thicken the mixture properly 34 of 63Hector
M Sanchez There are so many cool and creamy desserts to enjoy come summertime There39s ice cream sandwiches and no bake desserts There39s homemade popsicles and simple frozen sorbet And don39t even get us started on cooking with summer fruits From Pies to crumbles to cobblerswe could go on and onStrawberry chunks and angel food cake cubes combine with a vanilla base to turn a classic cake recipe into the next best thing After you39ve made the ice cream layer it with the chilled strawberry sauce and cake cubes like a delicious dessert lasagna Cover and freeze until firm about 2 hours 13 of 44Bars and Brownies Cake Pops amp Cookie Balls Cakes and Cupcakes Cheesecakes Cookies Frosting Recipes Ice Cream amp Ice Cream Cakes No Bake Desserts Other Sweetsby Scott Hartbeck Last updated 700 PM ET
Wed November 1 2017 If you consider yourself even the least bit a foodie then there is no doubt that sampling sweet treats is near the top of your list of epicurean things to do in EuropeCanada is really sweet Oh and theres great café treats and baked goodies too Canadas diverse heritage has evolved into a true café culture where boulangeries patisseries and more serve up worldclass noshes Beaucoup Bakery Vancouver Encore s39il vous plaît stephwants Beaucoup Bakery amp Café View profile stephwants
Dessert delights are a universal language, connecting people through their shared love for the sweeter things in life. Whether you're a seasoned traveler or simply dreaming of your next adventure, be sure to dive into the world of desserts wherever you go. From sweet escapes to tantalizing travels and sugar-coated adventures, the journey to discovering heavenly sweets is a joyful and delicious one. So, pack your bags, grab your sweet tooth, and get ready to embark on a dessert-filled odyssey that will leave you craving more with each bite.