Indulging in the divine taste of chocolates is a pleasure that transcends borders and cultures. From the rich cocoa plantations of South America to the exquisite chocolatiers in Europe, chocolate lovers can embark on a journey of sweet bliss and discover the world's most decadent chocolate destinations. Join us as we unveil the tantalizing chocolate trails that will leave your taste buds dancing in delight.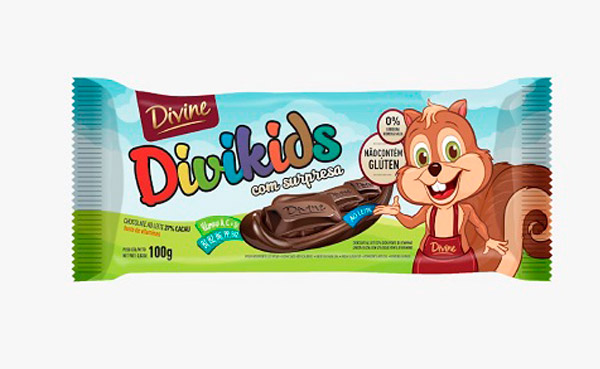 Tasting Heaven: Unveiling the World's Most Decadent Chocolate Destinations
Paris, France – The Chocolate Capital: Paris, the city of love, is also the ultimate destination for chocolate lovers. With its charming chocolatiers and world-renowned chocolate boutiques like La Maison du Chocolat, you can savor the most delicate and velvety chocolates that will transport you to chocolate heaven.

Brussels, Belgium – A Chocolate Wonderland: Belgium is famous for its exquisite chocolates, and Brussels takes the crown as its chocolate capital. From the delectable pralines at Neuhaus to the mouthwatering creations at Pierre Marcolini, this city is a paradise for those with a sweet tooth.

Zurich, Switzerland – Swiss Chocolate Perfection: Switzerland and chocolate are synonymous, and Zurich is a haven for chocolate connoisseurs. With legendary chocolatiers like Sprüngli and Teuscher, you can indulge in the finest Swiss chocolates created with unparalleled precision and passion.

Barcelona, Spain – A Chocoholic's Dream: Barcelona offers a deliciously unique chocolate experience. From the traditional hot chocolate and churros at Granja La Pallaresa to the innovative chocolate creations at Cacao Sampaka, this vibrant city promises to satisfy even the most discerning chocolate lover.

Oaxaca, Mexico – The Birthplace of Chocolate: Explore the origins of chocolate in Oaxaca, Mexico, where ancient traditions blend with modern craftsmanship. Visit the local chocolate factories, like Mayordomo, to witness the traditional chocolate-making process and taste the intense flavors of Mexican chocolate.
From Bean to Bar: Exploring the Sweet Secrets of Chocolate-Making
Ghana – The Land of Cocoa: As one of the world's largest cocoa producers, Ghana offers a unique opportunity to explore the chocolate-making process from bean to bar. Journey through the lush cocoa plantations, engage with local farmers, and witness the transformation of cocoa beans into the sweet delight we all love.

Madagascar – The Island of Pure Chocolate: Known for its rare and exquisite cocoa beans, Madagascar is a paradise for chocolate enthusiasts. Immerse yourself in the enchanting aroma of cocoa as you tour the plantations and discover the traditional methods of chocolate-making that have been passed down through generations.

São Paulo, Brazil – The Cacao Wonderland: With its vast cacao plantations and rich chocolate heritage, São Paulo is a must-visit destination for chocolate lovers. Take a tour of the Fazenda Santa Rita farm, where you can witness the entire chocolate-making process, from harvesting the cacao fruit to creating mouthwatering chocolates.

Tuscany, Italy – A Chocolate Journey through History: In the heart of Tuscany, you'll find a chocolate haven waiting to be explored. Visit the historic town of Perugia, home to the renowned Perugina chocolate factory, and delve into the fascinating history of Italian chocolate-making while indulging in their famous Baci chocolates.

Hershey, Pennsylvania – The Sweetest Place on Earth: No chocolate journey is complete without a visit to Hershey, the chocolate capital of the United States. Immerse yourself in the chocolate-themed attractions, such as Hershey's Chocolate World and the Hershey Gardens, and treat yourself to an array of mouthwatering chocolate creations.
Divine Delights: Savoring the Finest Chocolates in Exquisite Locations
The Swiss Alps – A Chocoholic's Mountain Retreat: Picture yourself surrounded by snow-capped peaks, indulging in the finest Swiss chocolates. The Swiss Alps offer a unique chocolate experience, from enjoying hot chocolate in cozy mountain cafes to visiting local chocolate shops nestled in picturesque villages.

Bali, Indonesia – A Tropical Chocolate Paradise: Indulge in the exotic flavors of Bali's chocolate havens. Explore chocolate plantations and sample the unique blends of Indonesian cocoa, combined with delicious tropical ingredients like coconut, chili, and exotic fruits, for a truly unforgettable chocolate experience.

Vienna, Austria – The Sweet Symphony of Chocolate: Vienna, the city of classical music, also orchestrates a symphony of chocolate delights. From the iconic Sachertorte at the Hotel Sacher to the traditional Mozartkugeln, Vienna's chocolate shops and cafes will satisfy even the most refined chocolate palate.

Tokyo, Japan – The Asian Chocolate Wonderland: Tokyo may not be the first place that comes to mind when thinking of chocolate, but this bustling metropolis boasts a vibrant chocolate scene. Discover the unique Japanese interpretations of chocolate, from matcha-infused chocolates to delicate chocolate sculptures.

Cape Town, South Africa – A Chocolate Safari: Combine the thrill of a safari with the indulgence of chocolate in Cape Town. Experience the unique flavors of African cocoa and embark on chocolate safaris, where you can taste gourmet chocolates while spotting wildlife in beautiful natural surroundings.
Choco-Adventures Await: Embark on a Journey of Chocolate Bliss
Chocolate Festivals Around the World: Indulge in a world of chocolate festivals, where you can sample an incredible variety of chocolates from different cultures. From the Salon du Chocolat in Paris to the Chocolate Festival in London, these events are a true paradise for chocolate enthusiasts.

Cooking Classes and Workshops: Unleash your inner chocolatier by attending cooking classes and workshops around the world. Learn the art of tempering chocolate, create your own truffles, and discover the secrets of making exquisite chocolate desserts under the guidance of skilled chocolatiers.

Chocolate Spa Experiences: For the ultimate indulgence, treat yourself to a chocolate spa experience. From chocolate body scrubs to cocoa-infused massages, these luxurious treatments will leave your skin glowing and your senses rejuvenated.

Chocolate Museum Tours: Explore the history, art, and science of chocolate through fascinating museum tours. From the Chocolate Museum in Cologne, Germany, to the Choco-Story Museum in Bruges, Belgium, these interactive exhibitions will take you on a delicious journey through the world of chocolate.

Creating Your Own Chocolate Trails: Why limit yourself to just a few destinations when you can create your own chocolate trails? Embark on a personalized journey, visiting local chocolatiers, cocoa plantations, and chocolate-themed attractions in various countries, and let your taste buds guide you to chocolate bliss.
Whether you are a chocoholic or simply enjoy the occasional sweet treat, the world's chocolate destinations offer a tantalizing adventure for everyone. From unraveling the secrets of chocolate-making to savoring divine chocolates in exquisite locations, these chocolate trails promise to awaken your senses and leave you with unforgettable memories. So, pack your bags and embark on a journey of chocolate bliss, exploring the world one delectable cocoa bean at a time.